The Freemasons Return with Sophie Ellis-Bextor at the Helm!
The Freemasons return with a truly superb single and collaboration. The song – titled, "Heartbreak (Make Me a Dancer)" – features Brit singer/model, Sophie Ellis-Bextor on vocals. The track is slated for a June 22 release.
The Freemasons are ONE!
Posted at 02:22 pm by
Mervin Malone
Permalink
Rejoice! Sade Are Back in the Studio...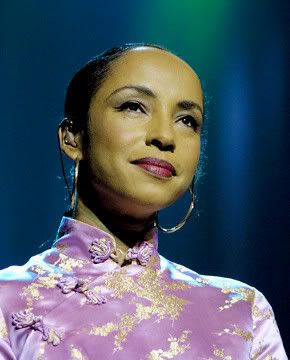 Billboard is reporting that sophisti-pop singer, Sade Adu, and her band – collectively known as Sade – are currently in the studio recording an album of new material – their first since 2000's Lover's Rock. You can read the whole story here.
Details are (at the moment) sketchy, but the word is that Sony is hoping for a release sometime near the end of 2009.
It's an unfortunate fact that Sade releases new material far too infrequently. Indeed, a Sade release is an event – one that has sadly become increasingly rare. We can only rejoice at the news that this visionary band has something waiting in the wings.
Categories: Sade; Helen Folasade Adu; Sade Adu
Posted at 04:24 pm by
Mervin Malone
Permalink