A Belated Earth Day Greeting!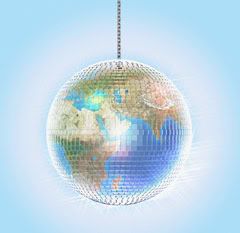 Happy Belated Earth Day, readers! My apologies for the long absence, but life has been in full gear (with a LOT of bumps). Not to worry – I am returning to full-time blogging immediately!
There are a great many current events that need discussion, and Aria will return to full form to address them (as well as music and popular culture). Indeed, I will at last give my two cents on the election cycle – or rather the Democratic contest leading up to the full-fledged election in November.
I will say that I have made my selection based on a lot of the negative campaigning and fear-mongering being brought to bear in this election cycle. If you have to know who I'm supporting, I will freely admit that I have long since defected from Hillary Clinton's camp to become a staunch Obama supporter. I just couldn't support Clinton anymore because (as I see it) she has campaigned like a Republican – 9/11, fear-mongering and all. Indeed, she has so polarized the Democratic Party that I don't know that a victory is even achievable for either candidate – Obama or Clinton – in November. More on this to come in future posts...
Again – Happy belated Earth Day!
Posted at 12:21 am by
Mervin Malone
M.E. Grant


April 24, 2008 12:51 PM PDT



Welcome back!
Hopefully the embarrassing ABC debate will finally clue in the public. The media has been just as guilty of making the election process a sensational circus.